BURYING THE PAWN
(Note: Burying the Pawn is due to be published on September 19, 2023.)
BURYING THE PAWN is the story of three unconventional individuals—a floundering adventure tour operator, disbarred psychologist, and philandering investment banker. Individually, they struggle to keep their lives from unraveling, but together they confront one of America's most pressing social problems—a broken education system that leaves students with learning differences behind.
Zeb Ackerman wants to live a big, meaningful life, but is held back by his ADHD. His dream—to get a PhD and do groundbreaking research—is extinguished when he recklessly goes off his meds and gets expelled from UNC-Chapel Hill, where both his parents teach. Zeb becomes an international adventure tour operator, taking up a profession he deems unworthy. He resolves to make his work purposeful: by driving much-needed ethical reforms in the industry, creating enlightening tours, and uplifting overseas suppliers.
However, irate business rivals sabotage International Expeditions and expose Zeb's shameful past, threatening his vision and humiliating his family. Nor does Zeb help himself, ignoring the market, lecturing clients, and, finally, estranging his loving wife. Had his lofty ambitions been unrealistic?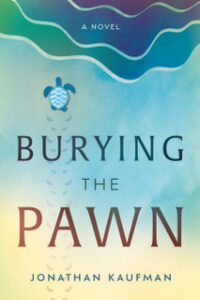 Meanwhile, Dr. Kiara Battle, an educational psychologist (and Zeb's college crush), is struggling herself. In the past, she gave up a spot on the U.S. national soccer team, and left medical school, because overachieving and disproving her doubters became less important. Now she harbors doubts about herself. She's a world-class diagnostician, but has difficulty being nonjudgmental toward patients who aren't disabled or disadvantaged. Neither can she abide the often negligent parents of her patients.
Kiara desperately wants to be a better person. As the daughter of Trinidadian immigrants, and having overcome an auditory processing disorder, scoliosis, and racial profiling, Kiara wonders why she isn't more empathetic. Kiara's conduct is putting her livelihood and happiness at risk. Already she's been suspended once—albeit unfairly—for unprofessional behavior, depriving most of her patients of topnotch care. Now she's on the verge of losing her license permanently after a patient's attempted suicide.
Could Leo Bello, the handsome Venezuelan-born financier, rescue Zeb and Kiara from their predicaments? Leo has found that becoming an American, and being successful, haven't made him happy. In fact, since being assaulted as a teenager, nothing has—not philandering, atoning to those he has hurt, rejecting his homeland, or running for political office.
Leo frets about his masculinity, making his family proud, and repaying America. His vision—to better educate the disenfranchised—relies on recruiting Zeb and Kiara as partners. Problematic after humiliating Zeb at a entrepreneurship panel and rejecting Kiara as a love interest.
BURYING THE PAWN is due to be published on September 19, 2023! Subscribe to my newsletter for updates!