BURYING THE PAWN
#1 Amazon Bestseller (Inclusive Education), #2 Amazon Bestseller (Disability Fiction), #6 Amazon Bestseller (Special Education), and #36 Amazon Bestseller (Friendship Fiction). (Sept 2023)
Click here to download your free copy of Chapter one, Afloat from Burying the Pawn by Jonathan Kaufman.
BURYING THE PAWN is the story of three unconventional individuals—a floundering adventure tour operator, disbarred psychologist, and philandering investment banker. Individually, they struggle to keep their lives from unraveling, but together they confront one of America's most pressing social problems—a broken education system that leaves students with learning differences behind.
Zeb Ackerman wants to live a big, meaningful life, but is held back by his ADHD. His dream—to get a PhD and do groundbreaking research—is extinguished when he recklessly goes off his meds and gets expelled from UNC-Chapel Hill, where both his parents teach. Zeb becomes an international adventure tour operator, taking up a profession he deems unworthy. He resolves to make his work purposeful: by driving much-needed ethical reforms in the industry, creating enlightening tours, and uplifting overseas suppliers.
However, irate business rivals sabotage International Expeditions and expose Zeb's shameful past, threatening his vision and humiliating his family. Nor does Zeb help himself, ignoring the market, lecturing clients, and, finally, estranging his loving wife. Had his lofty ambitions been unrealistic?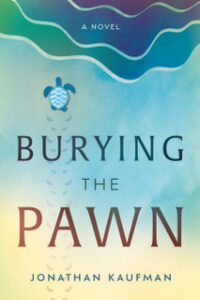 Meanwhile, Dr. Kiara Battle, an educational psychologist (and Zeb's college crush), is struggling herself. In the past, she gave up a spot on the U.S. national soccer team, and left medical school, because overachieving and disproving her doubters became less important. Now she harbors doubts about herself. She's a world-class diagnostician, but has difficulty being nonjudgmental toward patients who aren't disabled or disadvantaged. Neither can she abide the often negligent parents of her patients.
Kiara desperately wants to be a better person. As the daughter of Trinidadian immigrants, and having overcome an auditory processing disorder, scoliosis, and racial profiling, Kiara wonders why she isn't more empathetic. Kiara's conduct is putting her livelihood and happiness at risk. Already she's been suspended once—albeit unfairly—for unprofessional behavior, depriving most of her patients of topnotch care. Now she's on the verge of losing her license permanently after a patient's attempted suicide.
Could Leo Bello, the handsome Venezuelan-born financier, rescue Zeb and Kiara from their predicaments? Leo has found that becoming an American, and being successful, haven't made him happy. In fact, since being assaulted as a teenager, nothing has—not philandering, atoning to those he has hurt, rejecting his homeland, or running for political office.
Leo frets about his masculinity, making his family proud, and repaying America. His vision—to better educate the disenfranchised—relies on recruiting Zeb and Kiara as partners. Problematic after humiliating Zeb at a entrepreneurship panel and rejecting Kiara as a love interest.
Click here to download your free copy of Chapter one, Afloat from Burying the Pawn by Jonathan Kaufman.
Mike Huckabee
Former Governor of Arkansas; host of television talk show Huckabee
"Burying the Pawn serves up captivating characters and a riveting plot that spans the globe. But the novel does more than that: It performs a public  service by delving into education reform, business ethics, and the role of humility in American society. Read this enjoyable and researched-based  novel to learn more about how school choice can help millions of disadvantaged Americans to reach their full potential."
Luis Paz
President of Inovexia Partners
"This novel felt like it was written for me. Immigrating to America, the entrepreneurial experience, kids with learning disabilities, and college sports are things I lived myself. Even so, I found Burying the Pawn unpredictable. I loved how it took me around the world. What surprised me was how much I cared about the main characters. They were like good friends, especially Zeb and Leo…Beyond that, I learned a lot about education reform, economics, and life at a major southern university. I was sad when the novel ended."
Rabbi Norman S. Lipson
Founder and Rabbi Emeritus of Temple Dor Dorim, Weston, FL
"Reading Burying the Pawn was a fascinating journey for me. Ostensibly, the novel highlights three bright and unique individuals, each one learning to compensate for a learning disability or mental health challenge. In reality, however, the novel is about their search for a meaningful life…I recommend reading this book, perhaps for one very simple reason: It provides hope to our society and, without embarrassment, shows that determination and faith in self are values found deep within each of us. We need only trust and believe in ourselves and our own self-worth."
Brian Harris
Playwright and author of "Monster Plays" and "Calling Mr. Beige"
"Burying the Pawn is an ambitious, entertaining novel. It traces the intersecting lives of three disparate individuals who were challenged by learning disabilities or emotional health issues: Zeb, a Jewish man from North Carolina; Kiara, the daughter of Black Caribbean immigrants, and Leo, who grew up with violence in Venezuela. Initially, their considerable strengths are overwhelmed by their weaknesses and by some bad decisions, but ultimately the novel is hopeful as it illustrates, without preaching, how education reform can help special needs people meet their potential…Highly recommended for anyone interested in school choice, adventure travel, and/or learning disabilities."